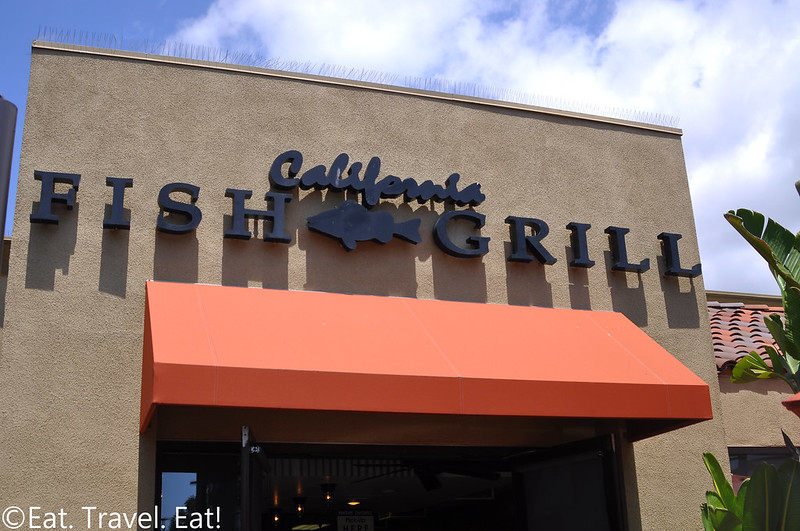 Having read
Edwin Goei of Monster Munching's positive review of California Fish Grill
and
a recent feature on its poke on Stick a Fork In It of OC Weekly
and being in the mood for poke and cooked fish while in Irvine, we finally visited California Fish Grill, a fast-casual seafood joint.
During our weekday visit at lunchtime, it was packed, with local employees and families coming in for lunch. Both indoor and outdoor seating were packed except for the bar near the kitchen, people were ordering both take in and take out, and the kitchen's grill was completely filled with fish filets. Talk about good business!
We began our meal with the
New England Clam Chowder Bowl (4.49 USD)
, a large bowl for a very reasonable price. It was not jam packed with clams, nor was it very heavy on the clam flavor (instead favoring the cream instead), but it was freshly made, with the potatoes cut into sharp cubes, and veggies cut into small pieces. We also liked that it came with oyster crackers--overall, a positive start to the meal.